My path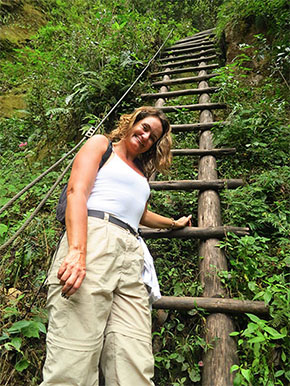 I am a Biologist (PhD) and Health Coach. Enthusiastic about living well, I believe in self-care as a smart strategy for disease prevention and better quality of life.
After spending years in academic research, I worked for more than 12 years investigating new cancer treatments in NY and São Paulo, in leadership positions. With time, I became interested in disease prevention rather than drug development. There is a huge impact of changing habits on cancer and other chronic diseases like diabetes and cardiovascular conditions. Scientific evidence shows that healthy eating, meditation practices and regular exercise do make a difference, and can reduce or eliminate the need for medications. Personally, after trying to lose weight with several crash diets, I tried changing habits: I lost weight, maintained it and reduced my levels of stress and anxiety. Motivated by my results, I went back to school and became a Health Coach with a focus on Integrative Health and Nutrition, specialized in Integrative Medicine and Integrative Health, now I'm certified by the National Board of Health and Wellness Coaches (NBHWC). I can't stop studying and have been trained as a meditation facilitator, and keep interested and getting further training in mindfulness, mindful eating, Chinese diet therapy, mental health, biopsychology, narrative and listening skills, among others. All of it complements well my other hat as a university Professor where I teach and research on Psiconeuroimmunology, Biological Markers of Stress, Epigenetics and Scientific Research Methods.
In my practice of coaching I combine my presence with a genuine interest in people to promote better health and quality of life.
My background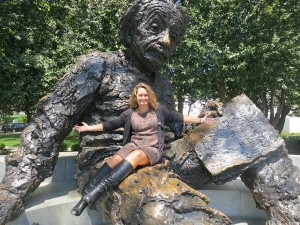 Health Coach with a focus on Integrative Nutrition (Institute for Integrative Nutrition, NY and AZCIM, AZ), and Integrative Health (University of Arizona/AzCIM). Graduate level specializations in Integrative Medicine (Hospital Israelita Albert Einstein, Brazil) and Integrative Health (University of Arizona). 
Meditation Facilitator (UNIFESP, Meditation Facilitation for Health Professionals).

Professor and

 mentor of Integrative Health at Hospital Israelita Albert Einstein, Brazil); Visiting Professor at the Paulista Nursing School (EPE) at UNIFESP (São Paulo, Brazil).

Bachelor in Biological Sciences and Master in Physiology (USP), PhD in Anatomy and Cell Biology (Indiana University School of Medicine, IN) with postdoctoral fellow at Yale University and a graduate degree in Pharmaceutical Management (Stevens Institute, NJ).

More than 12 years leading teams in research and development of new drugs for cancer (ImClone Systems, NY and Recepta Biopharma, São Paulo).